Meet the Champions
Brastorne: Circumventing the Internet to Connect the Unconnected in Rural Africa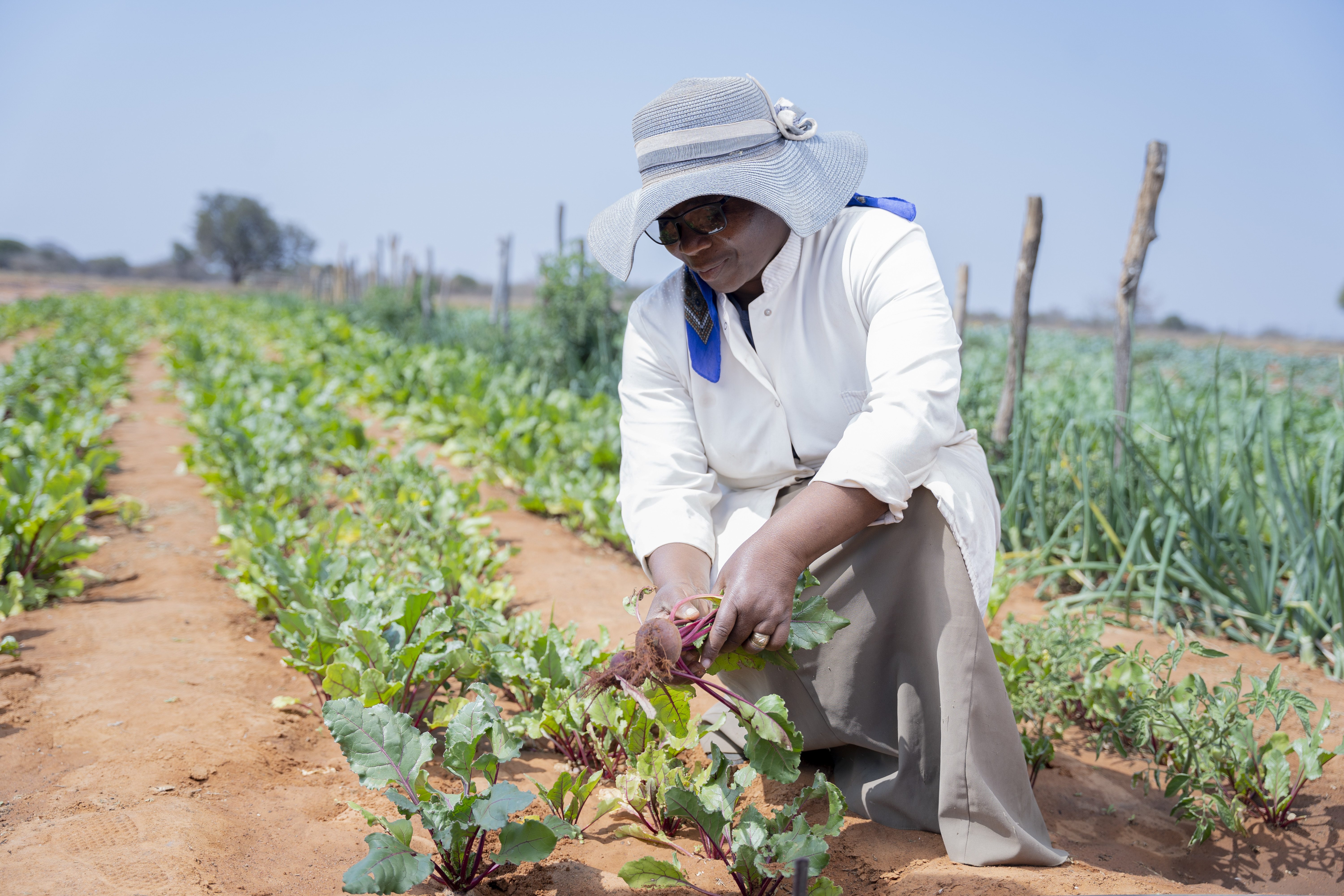 Despite the rapid rise of Africa's digital economy, the digital divide is wider and deeper than many people appreciate. Across the wide expanse of rural lands, internet connectivity is the exception, not the rule. Today, 80% of Africans cannot afford smartphones or data—which is 55% more expensive in Africa than in Europe or North America—placing the benefits of digital access beyond reach for most of the population.    
That's why co-founders of Brastorne Enterprises Martin Stimela, CEO, and Naledi Magowe, CGO, who both grew up in farming families, want to improve access across the continent. The Botswana-based company is committed to connecting 760 million Africans who lack meaningful internet access—through their basic-feature phones. Brastorne has already connected more than 1.8 million people across Africa, who pay an average of US$1 per month for connectivity. The company's success in building its network and supporting farmers in accessing a range of financing options and information through mobile technology prompted its selection as a winner of the 2022 AYuTe Africa Challenge. 
"Innovation is a constant in Africa," says Stimela. "But many have been innovating the wrong way, focusing on solutions that mirror what happens in data-hungry first-world countries. We as Africans need to develop solutions for African problems. Our app has done so well because it addresses a basic need: low-cost communications without data." 
Stimela points out that it will be many years before Africa's large rural areas are covered by digital infrastructure. In the meantime, Brastorne has figured out how to use mobile technology to provide equitable access to markets, information and community using basic USSD technology and feature phones. The technology connects the user's phone to the phone company network, which then creates a real-time connection that can be used for a two-way exchange of data. Based on USSD, Brastorne has developed three apps that are revolutionizing access to information for people in rural areas. 
mAgri provides farmers with access to farming information, markets and short-term finance. It allows farmers to market their products and services across the country, using any cell phone. Mpotsa ("Ask me") is an SMS-based question/answer platform that aims to provide users with information on almost anything. It provides rural unconnected mobile users with relevant, timely and localized information and even legal services. Vuka allows users of both low-end phones and smartphones to create profiles, add friends, create groups, chat, broadcast messages and more. It's like Facebook without the internet.   
"Until now, the digital gap between those with and without access to the internet inevitably has reinforced existing social inequities," Magowe said. "It leaves people disconnected from tools, opportunities and services. Our service seeks to close that gap and connect farmers and people across the community. We're trying to level the playing field." 
Magowe explains that the services are geared toward the average person, not large-scale commercial farmers. Brastorne seeks to connect the people who want to feed and economically sustain their families through agriculture. 
In partnership with telecommunications companies, Brastorne has reached over 1 million users in Botswana, with 350,000 monthly users. In the Democratic Republic of the Congo, it has reached over 800,000 users since its countrywide launch in May 2021. Some 80% of users are youth between the ages of 24 and 35, and 60% are women. To date, farmers on Brastorne's platforms have seen a 250% increase in yields. Expansion plans have sights set on Madagascar, Guinea, Conakry and other countries as well.
"About 80% of Africans cannot afford smartphones or expensive data — but they do have feature phones, and Brastorne is ensuring those phones connect farmers, youth and women to the resources they need. We look forward to working with Heifer International to connect the rural poor with equitable access to markets, information and community." - Martin Stimela, co-founder and CEO of Brastorne