Meet the Champions
ColdHubs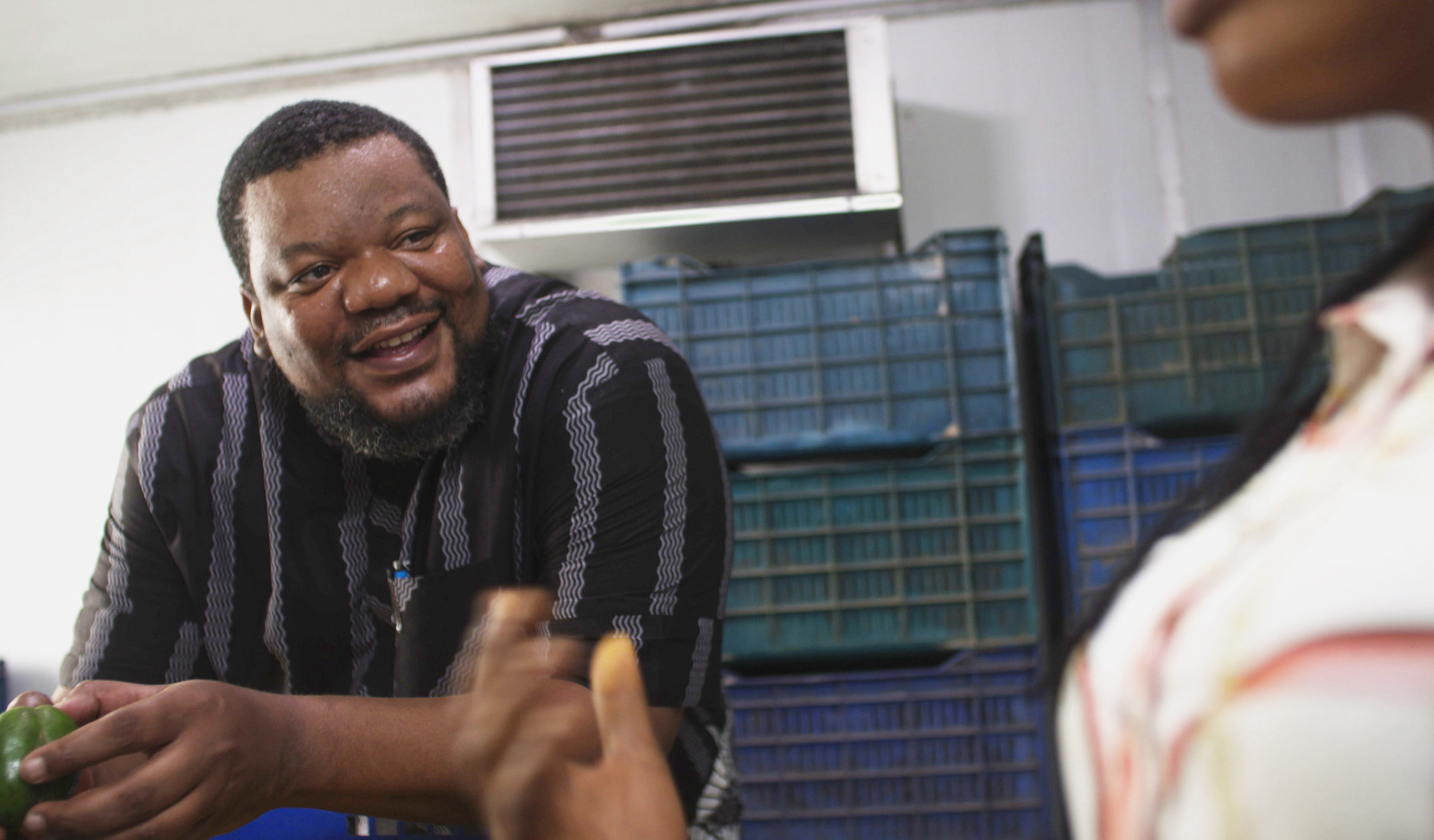 Nnaemeka Ikegwuonu grew up on a farm in southern Nigeria near the city of Owerri, where his family raised a mix of yams, cassava and poultry. His company, ColdHubs, emerged from his experience observing farmers at local markets racing to sell their produce before sundown, because otherwise whatever was left would likely rot and become worthless.
ColdHubs now owns and operates dozens of compact, walk-in, solar-powered coolers at rural produce markets in central Nigeria. The transportable, stand-alone units give local farmers an affordable, pay-as-you-go option for keeping their beans, peppers, tomatoes, and more, fresh for days or weeks. And the unit's solar panels are connected to a battery storage system that allows the coolers to operate completely off the grid 24-hours a day.
Each unit is also equipped with multiple sensors so they can be monitored remotely via either a computer or mobile phone app that keeps tabs on temperature, energy consumption and any loading and unloading activity. All of this data flows 24/7 into an advanced software platform where it's analyzed to help Ikegwuonu and his partners develop more efficient and effective services for farmers.
ColdHubs was selected over dozens of other entrants as a winner of the 2021 AYuTe Africa Challenge. The prize will provide a major new investment for ColdHubs, along with expert guidance to help the company launch an ambitious expansion strategy. Ikegwuonu plans on creating a cold chain business in West Africa that generates new business opportunities for smallholder farmers by linking an expanded network of ColdHubs in rural communities to larger facilities at regional aggregation centers.
"In five years I think we can grow from 50 to about 5,000 ColdHubs across West Africa and create new income opportunities for smallholder producers with market linkages to these larger aggregation hubs," Ikegwuonu said.
Ikegwuonu said that while his company has been a success, many of his peers looking for career opportunities often dismiss agriculture. He said they tend to see anything connected to farming "as tedious work."
"I encourage them to do their research and look at the many opportunities now available on and off the farm, especially given all of the new digital innovations available," he said. "And for those who develop an interest, my advice is simple: start small, dream big."
"In five years I think we can grow from 50 to about 5,000 ColdHubs across West Africa and create new income opportunities for smallholder producers with market linkages to these larger aggregation hubs." - Nnaemeka Ikegwuonu, CEO & Founder, ColdHubs